Welcome To
Living Streams International Church
The happening place where the impossible becomes possible!
Get To Know Us
Discover who we are, what we do and what we believe
SERVICES & LOCATION
Sunday 1st Service : 9.30AM
Sunday 2nd Service : 11.30AM
Tuesday – Prophetic Intercession for Nations
Livestream only at 7pm
Plan Your Visit
Join us in our weekend services to experience a life-changing encounter with God!
Welcome Back to Our Worship Services!
As Thailand's situation of COVID-19 is now safer, the government has started to relax the measure and allow the churches to have physical services again. Living Streams will then start to resume our service again from Sunday 21 June 2020 at 6th floor auditorium, CCT building. The services will still continue in the same format which is 1st service : 9.30am (Eng – Thai) and 11:30am (Eng only)
Those who would like to attend the services stilll have to follow all of the precautionary measure and observe social distancing strictly.
1. Pre-registration
In order to keep proper social distancing, we will be limited to 200 seats per service only. Every members attended the services will also be required to register their name and contact information.
(Please see below for the detail on how to register)
Note : Registration will be completed upon receiving the check-in code only
2.Practice Good Hygiene
ALWAYS wear face mask
Wash hands often with soap and water or the alchohol-based hand rub provided.
Keep social distancing and minimize contact
The church will also implement thermo scan at the door for all attending the service, regular cleaning of the auditorium before and after services.
3. Watch Online
Our services will be livestreamed on both Youtube and Facebook. Those who are at risk, eldery and young children are encouraged to join the service by watching online.
Watch Live
Online live streaming is available for our weekly services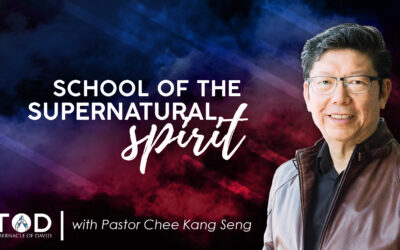 New video lesson every Wednesday
Start Wed 30 Sept
Registration opens until 20 Sept
read more
New End Times teaching video every Saturday
Click here for more information!
read more
Prayer / Praise
Share your testimonies or prayer requests with us.